Celebrate the festive fun with Richie 'Pon The Decks'
Enjoy your festive treats as Richie – Hit's Mariah's Xmas Gash:
Thank you for all your continued support throughout this year.
Here is to an incredible new year, to you and all your loved ones.
x
Download via the Podcasts page,
or watch the live stream below for Novembers Podcast.
Every Sunday @ 9pm – DJ Richie Don, does his Facebook Live show!
Get ready to turn up the volume to some incredible, upfront music. See the latest Facebook Live videos here: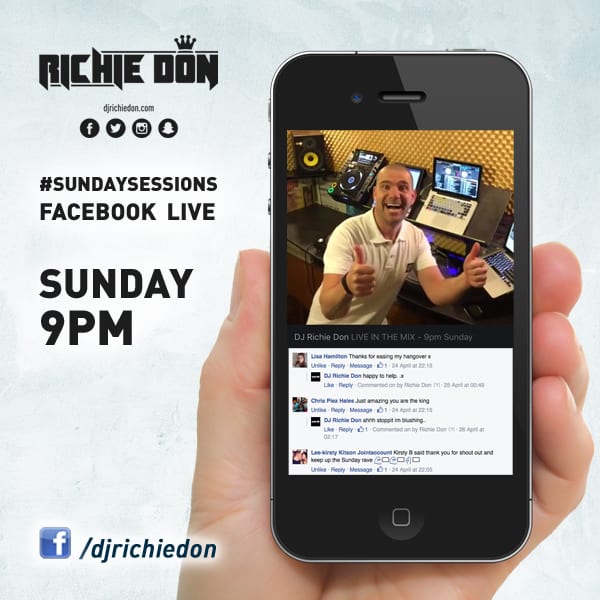 Join the Sunday night discussions in the comments box below the live stream, and get your shouts and comments immortalised into the broadcasts.
Make sure you watch live as Facebook sometimes have a horrible habit of deleting the live videos shortly after the broadcast has finished! Boooooo to Facebook.
If not then the videos are available on DJ Richie Don's Facebook page to view and enjoy.
Richie Don took on the infamous MC Vapour beat for bars, and recorded as #Podcast 38, it still sounds good today.
Have a look for yourself:
Live and legal – loud and proud, catch DJ Richie Don supporting Essex's local community FM Radio station :
Funky SX 103.7fm – Thursdays 7 – 9pm.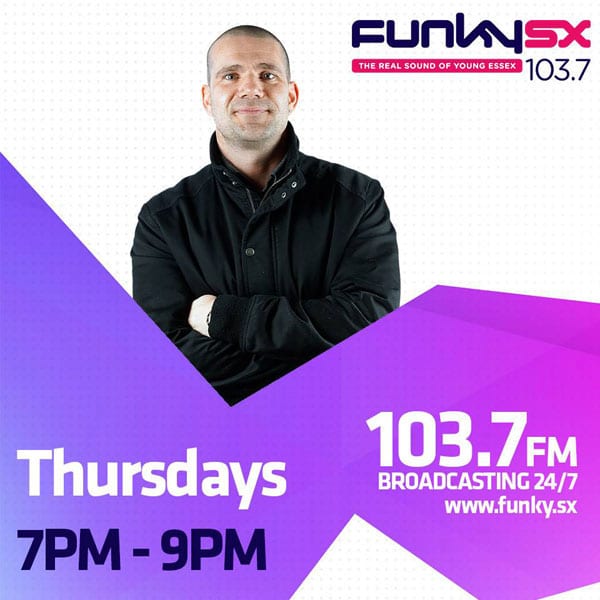 Broadcasting from Southend and to surrounding counties, you can hear incredible new music, keeping in line with Funky's mantra 'The Real Sound Of Young Essex'
Check out this weeks show between 19:00 – 21:00 Thursday.
You can also listen live via the website, tune in app, or other online streaming platforms.
Here are some action shots from Friday Nights at Talk Nightclub in Southend Essex.
With an incredible capacity crowd every Friday, this is a great show to witness Richie Don Live in a club!
Download via the Podcasts page,
or watch the live stream below for Octobers Podcast.