Covid 19 – A time to unit and stay safe – together – but apart!
So while we are all on lockdown, clubs, bars, restaurants, shops, gyms and life as we know it – ALL closed, and with and morale dipping because our usual lifestyles are limited, we turn to music to unite us, lift spirits and get ourselves prepared for when this is all over, and the good times and huge parties return!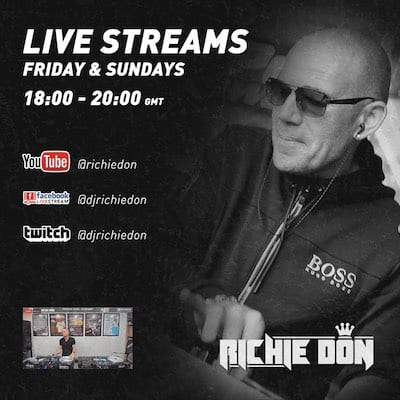 Our small solution is to live stream every week on Facebook, Twitch and Youtube, to get together share new and old memories and dance the night away!
Live Streams Every Friday and Sunday 18:00 – 20:00 GMT.
Check all the previous streams here on Facebook only (Youtube and Twitch do not store)
If you end up here, rather than the 'podcasts' page here is all you need to know about podcast #122 – November 2016's free mix.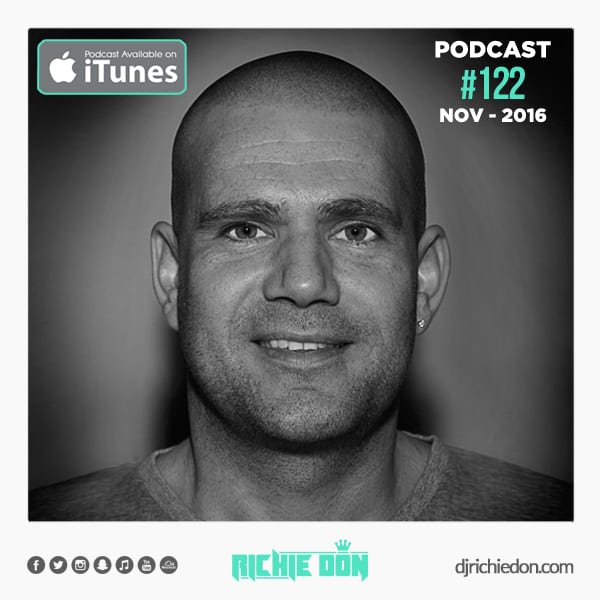 Enjoy via Mixcloud
Watch via Facebook Live:
See tracklisting and download Mp3 via:
View and download via:
Download via the Podcasts page,
or watch the live stream below for Novembers Podcast.
Every Sunday @ 9pm – DJ Richie Don, does his Facebook Live show!
Get ready to turn up the volume to some incredible, upfront music. See the latest Facebook Live videos here: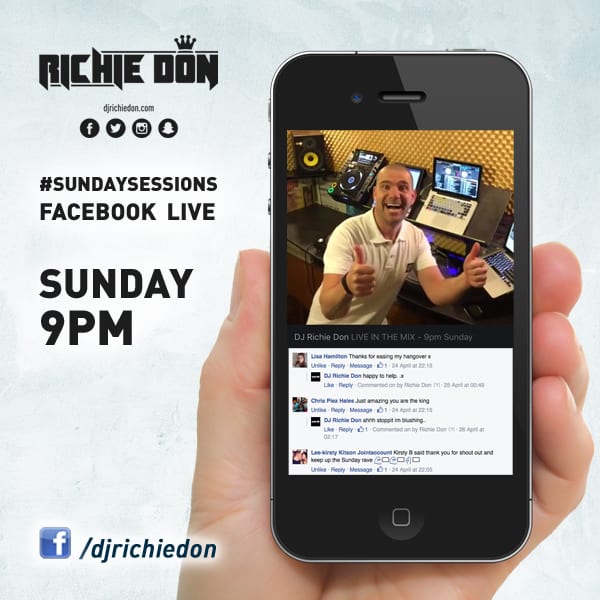 Join the Sunday night discussions in the comments box below the live stream, and get your shouts and comments immortalised into the broadcasts.
Make sure you watch live as Facebook sometimes have a horrible habit of deleting the live videos shortly after the broadcast has finished! Boooooo to Facebook.
If not then the videos are available on DJ Richie Don's Facebook page to view and enjoy.