Live and legal – loud and proud, catch DJ Richie Don supporting Essex's local community FM Radio station :
Funky SX 103.7fm – Thursdays 7 – 9pm.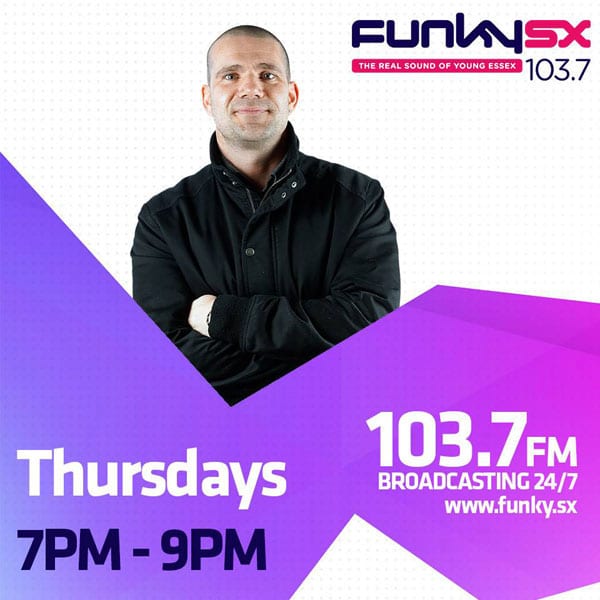 Broadcasting from Southend and to surrounding counties, you can hear incredible new music, keeping in line with Funky's mantra 'The Real Sound Of Young Essex'
Check out this weeks show between 19:00 – 21:00 Thursday.
You can also listen live via the website, tune in app, or other online streaming platforms.
Here are some action shots from Friday Nights at Talk Nightclub in Southend Essex.
With an incredible capacity crowd every Friday, this is a great show to witness Richie Don Live in a club!