St Albans Club Batchwood DJ up for national award

Club Batchwood's resident Saturday night DJ is in the running to win a national award.
St Albans' Richie Don hopes to spin his way to Miami's Winter Music Conference with a DJ kit from Pioneer by winning the Deltic DJ of the Year 2017.
He is one of 12 who are up against a public vote – the most popular four will battle it out in front of industry professionals to decide a winner.
Richie has performed all over the country and beyond, including with Tim Westwood for MTV's Pimp My Ride UK, at Virgin V Festival, and at Ministry of Sound Egypt in the New Year.
He said: "DJing is the job of dreams, being such a pivotal part of so many memories created, its an honour and privilege to create the energy that nightclubs are fuelled on.
"There is some great competition I am up against and it would be great to win, but whoever is crowned – congratulations in advance."
Voting closes at midnight tomorrow (January 17) here.
Live and legal – loud and proud, catch DJ Richie Don supporting Essex's local community FM Radio station :
Funky SX 103.7fm – Thursdays 7 – 9pm.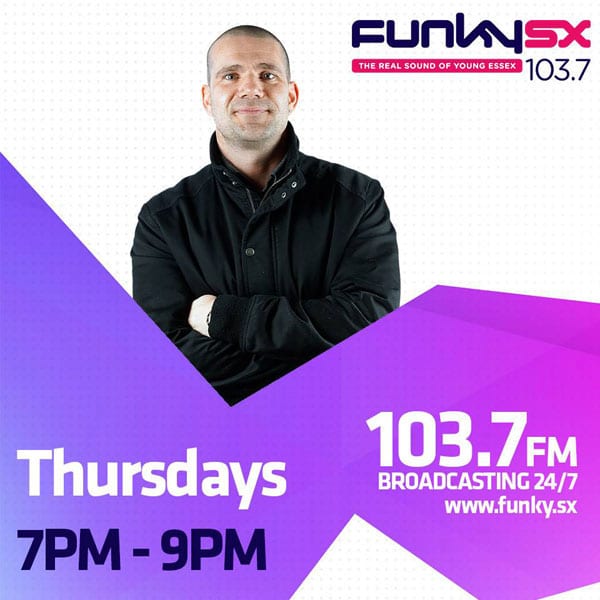 Broadcasting from Southend and to surrounding counties, you can hear incredible new music, keeping in line with Funky's mantra 'The Real Sound Of Young Essex'
Check out this weeks show between 19:00 – 21:00 Thursday.
You can also listen live via the website, tune in app, or other online streaming platforms.
Here are some action shots from Friday Nights at Talk Nightclub in Southend Essex.
With an incredible capacity crowd every Friday, this is a great show to witness Richie Don Live in a club!