Download via the Podcasts page,
or watch the live stream below for Novembers Podcast.
Every Sunday @ 9pm – DJ Richie Don, does his Facebook Live show!
Get ready to turn up the volume to some incredible, upfront music. See the latest Facebook Live videos here: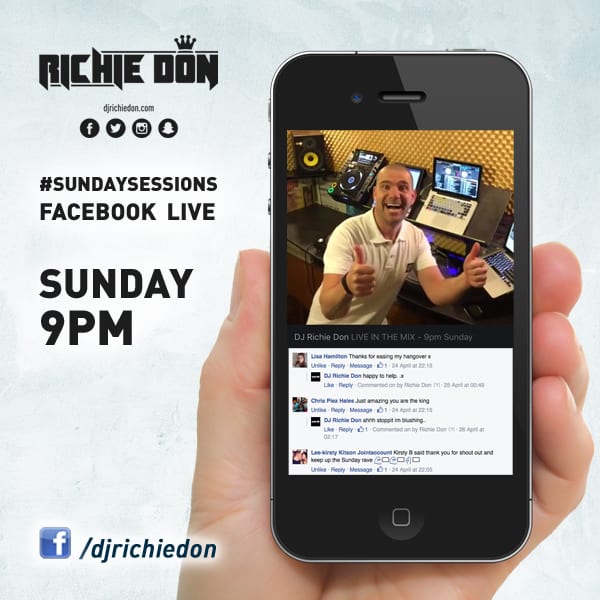 Join the Sunday night discussions in the comments box below the live stream, and get your shouts and comments immortalised into the broadcasts.
Make sure you watch live as Facebook sometimes have a horrible habit of deleting the live videos shortly after the broadcast has finished! Boooooo to Facebook.
If not then the videos are available on DJ Richie Don's Facebook page to view and enjoy.