Richie Don has a brand new radio show to enjoy!
After a year of successful broadcasting to sunny Southend, (and beyond) on the #FunkySX network, Richie Don can now announce that he has been promoted to pleasure the formidable force that is #TfLive. #ThePeoplesStation.
Located on www.tflive.co.uk  Richie will be bringing his unique sound, of beats, bass and banter to #TfLive to help push the station forward, and increase his listener base to a whole new market worldwide.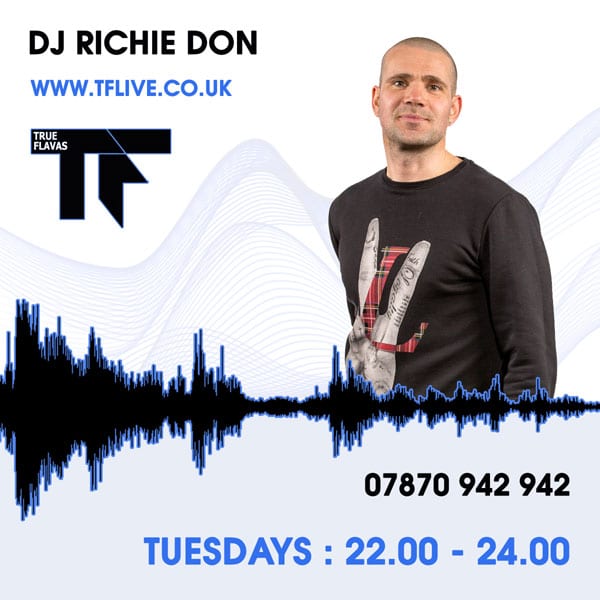 If you are online, have a little listen and see how you can ensure, every Tuesday – you finish your day the right way!
TUESDAYS – 22:00 – 24:00 @ www.tflive.co.uk
Studio Number : 07870 942 942.