OUT NOW for FREE download:
My Mix – Volume 2. #SaturdayShowcase. House * Garage * Bass
Taken from the radio show on TF Live – Saturdays 12:00 – 14:00.
#Snapchat #Instagram #Facebook #Twitter @djrichiedon. www.djrichiedon.com
Post your comments, or download the MP3 via:
>> CLICK HERE TO DOWNLOAD MP3 <<
Click on the image below to take you to the download page @ sendspace: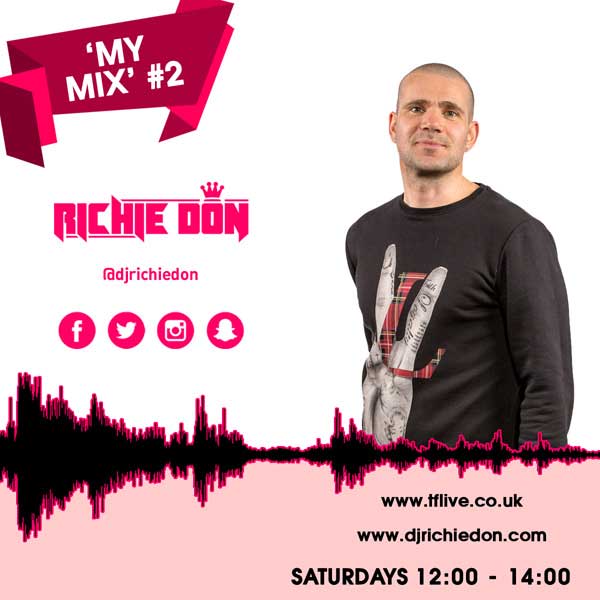 #djrichiedon #summerselection #download #mymix #tflive #mp3 #dj #richie #don
Thank you for listening
A fresh new year, means only one thing – a fresh new set of CD's to enjoy again and again.
The first installment for 2017, is 'Sounds of Summer Vol 6'
Rev your engines as we present the freshest and most incredible music – mixed, chopped and scratched to perfection, starting with Sounds of Summer Vol 6 – The Festival Favourites edition.
Featuring over 35 tracks that evoke memories of festival fueled fun, Richie Don has excelled himself with a journey of audio excellence. Blending the very best in House and Bass, to make any sound system scream for more, an guaranteed to make you hit replay, every time you enjoy.
Every limited CD is signed by Richie Don.
If you require any particular message to be added, please note this in the comments section, otherwise not to worry, your CD will be signed generic message!
Limited stock remaining – Buy while stock lasts.
Celebrate the festive fun with Richie 'Pon The Decks'
Enjoy your festive treats as Richie – Hit's Mariah's Xmas Gash:
Thank you for all your continued support throughout this year.
Here is to an incredible new year, to you and all your loved ones.
x
Welcome to the brand new website for DJ Richie Don!
We hope you enjoy your visit. For 2017, we have completely stripped back and streamlined the content to hopefully just present, the really, really good bits.
Checkout the all new online store, with a brand new clothing range for 2017, as well as the latest CD's.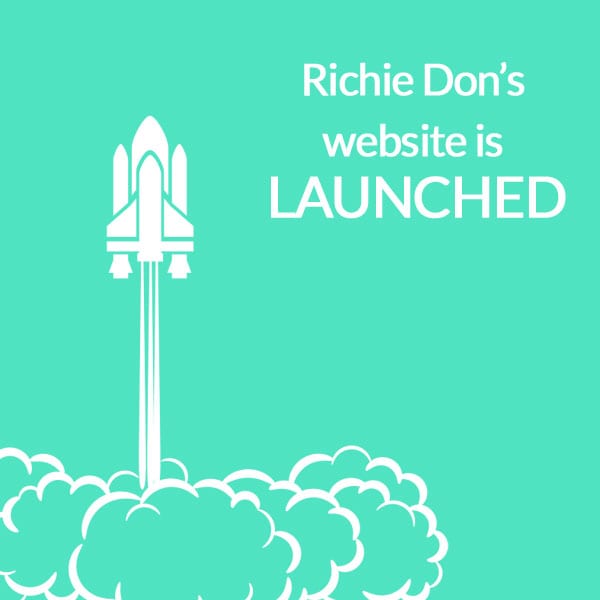 It's now easier than ever to get access to the podcasts, using your preferred platform of either Itunes, Mixcloud or just download the Mp3 from Podomatic.
See where you can find Richie performing live, on the events page, see the latest amazing photo's videos, link direct to his social networks and so, so much more.
Should there be anything specific you wish to see, feel free to get in touch, we don't bite, and are happy to add any relevant content you wish to see.
Help us out: if you notice anything that doesn't quite look right, please report this via our contact page, and if you are the first to report the bug in the website, we will send you a free CD to say thanks!
It's good to talk, and most importantly thank you for visiting.
Here are some action shots from Friday Nights at Talk Nightclub in Southend Essex.
With an incredible capacity crowd every Friday, this is a great show to witness Richie Don Live in a club!
Download via the Podcasts page,
or watch the live stream below for Septembers #120 Podcast.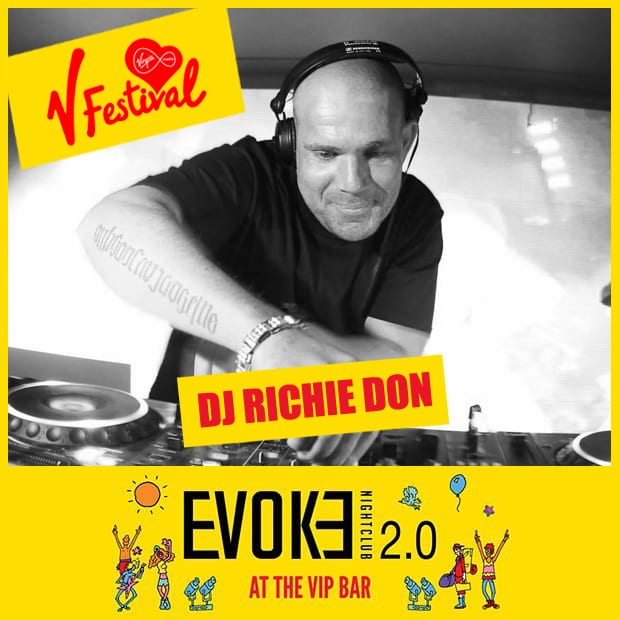 Richie was asked to play his first V Festival 2016, in his home town of Chelmsford. Described as 'An honor and privilege' it was fair to say Richie was delighted to be a part of the team.
Joined with the rest of the team from Evoke Nightclub, the guys played both days, Saturday and Sunday in the VIP arena, playing a more discerning playlist music for the capacity dancefloor.
You can check out Saturdays set with details and tracklisting on mixcloud or stream using the player below.